I haven't weighed myself in over a year. It's just a number, yes, but the selfies and candid shots tell it all. The growing piles of clothes that don't fit me tell it all. The breakouts I'm unfortunately having tell it all. And the comments from friends and families at reunions and on Facebook hit the home run painfully.
I gained weight in Canada.
Nope. I will not say that I am fat because I hate that word and I refuse to put myself down with adjectives that have always smashed me negatively. Now, I face the truth that I am at my biggest since we landed in Canada. I can't hide myself behind layers of jackets and coats anymore because summer is coming and the pressure and the heat compel us to shed these layers and enjoy the minimal sun we receive in this part of the world. And shopping, although fun, costs so much and the effort of trying clothes when you're wearing 10 pieces of clothing altogether is a horrible hassle.
How did I gain this weight?
1. Weather
Science tells us that the colder the environment is, the slower our bodies' metabolism become. And we don't just get cold here in Canada. The weather here gets too cold for comfort that it's near impossible for people to go out voluntarily for a jog. Imagine running outdoors on a -25C morning with wind chill up to -35C. No, thank you. The number of activities we can do to burn the calories we take is quite limited to exercising indoors where the warm couch and bed pulls us to a lullaby. The temptation is too hard to resist.
2. Food
One of the best ways to explore a culture is through food. As new immigrants, we are always excited to try new things and absorb everything we see, touch, feel, and taste. In my case, I sucked everything in every chance I got. #YOLO. All the food I tasted represented the different cultures of the people I met and I 100% do not regret that. And for Filipinos, food is the center of our get-togethers. We bond through food and we heighten the enjoyment of being with each other through the cuisines that are closest to home. Who can resist that lechon from Cebu and Tita's creamy leche flan? I know I can't. That and the best comedies on Netflix Canada – can potentially be a lethal combination!
3. Netflix, TFC and Facebook
I'm pretty sure every Filipino household has these or both at their homes, either through cable subscription or the digibox that's worth ~$35. My mother just has to watch the latest on Forevermore and my father can't function a day without the news. But ever since they discovered House of Cards and The Good Wife on Netflix, they've been hooked. There is a myriad of choices with today's media and technology that had me turning into a social bum who posts the minimal activities I actually do every day. How sad.
4. Laziness. Ningas Kugon. Mañana Habit.
What do I then? How am I going to shed all of this extra baggage?
Stop beating around the bush. #werkit. Stop denunciating Canada.
Summer is right around the corner and I refuse to wear the same clothes I did the past 8 months of snow and chilly wind. It's time to stop blaming the weather, the food and social media. This is not about being in Canada. This is about me being lazy in Canada.
Resolution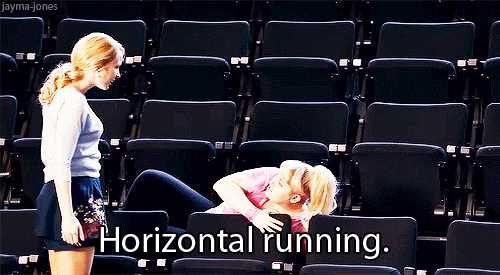 Getting myself fitter not just for the coming season but also to build a habit of being healthy through proper diet, plenty of exercise, and putting my smartphone and remote controls down.
I will update on my progress soon. Join me in this challenge to a healthier look!
The follow-up for this article will be posted in two months.
#operationbalikalindog2015